Vintage Star. Hello my beloved followers, how are you this week? Are your crochet up to date? Do you need new ideas? Do you want some inspirations to start a new piece of crochet yarn crafts? So, today I come to leave another delicate and easy crochet patterns for you to be inspired and develop your crochet skills.
The step by step is very complete, it comes with all the important details for you to have ease when handling this piece, a neutral suggestion of color, illustrative images to whet your desire to make another beautiful crochet pattern, after all we are here to help you always, in everything you need in the craft of crochet yarn.
This has been requested for some time, but we had not had enough time to test it, as it has some peculiarities when they are crocheted, which needs a little attention, right after we did the test and it was super approved , I will leave it here for you, with the certainty that it is a beautiful piece, easy to be made, and mainly anyone can do it, no matter your crochet level, can be beginner, intermediate or advanced, with these instructions you could do this project without any problems.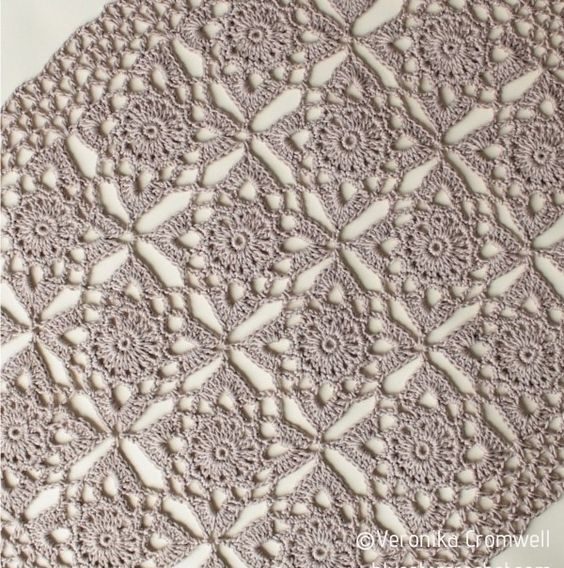 This piece is very interesting for those who make crochet to resell, and has an extra income with our darling craft, as it is a very stylish, delicate piece, and that makes a difference in any environment, as we know, people who are looking to buy crochet yarn crafts, seek exclusivity, so this piece fits very well, and can be made in the color that the artisan prefers, which increases the range of possibilities, making your project more interesting.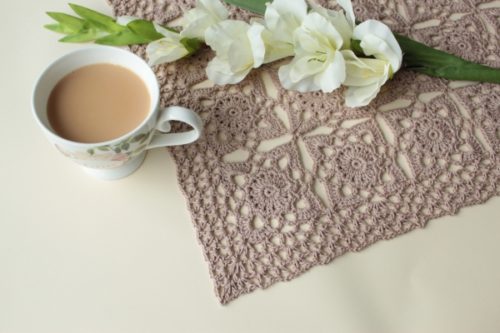 We always like to motivate you to create your own patterns, especially some of you who are professional artisans, because you are the one who will make your pieces more valuable, so the more creativity and boldness you have in your handicraft pieces. crochet yarn, better!
Here's how to make Vintage Star:
Access The Free Pattern / Vintage Star
Good artisans follow the patterns step by step, excellent artisans give the piece its special touch, bringing each work its identity as an artist, so my dears, let your creativity emerge in your crochet projects, your pieces are still most beautiful.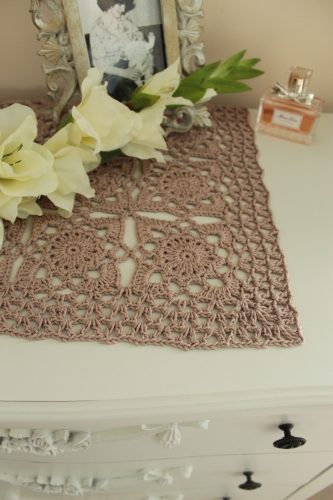 Some materials you will need to make Vintage Star:
Patons Cotton DK [DK weight, 100% cotton, 210m per 100g ball] x 2 balls in Raffia (2714)
4 mm crochet hook
Yarn needle
Scissors
FINISHED SIZE
9 x 9 cm square after blocking
TENSION
the square measures 4.5 cm after completing round 2
STITCHES AND ABBREVIATIONS (US CROCHET TERMS)
ch- chain stitch
sc- single crochet
V st- (1 dc, 1 ch, 1 dc) in same st
dc- double crochet
ch-sp – chain space
If you liked this pattern, but would like to see some more pattern ideas, below we will leave more patterns for you to see, remembering that all of our patterns are free:
We wish you all an excellent week, filled with a lot of peace, health, joy, hope, prosperity in all of your homes, and especially a lot of motivation to start another beautiful work of crochet yarn crafts.
Crochet is too good!