Victorian Dream Square. Hi my dear crocheters, how are you today? I hope you are excited to start another beautiful piece of crochet yarn craft, as today's pattern is a true classic, the darling of crochet, the famous square.
Anyone who has never thought of making a square, throw the first stone, isn't that right, well, this pattern is very popular among our followers, that's why we made a point of testing it before making it available to you, and this step by step is a I think you'll find it very easy to do it.
The Victorian Dream Square is a delight, comes with a descriptive, easy-to-read PDF with sharp illustrative images, a suggestion of colors, threads and needles, all to facilitate your crochet performance, and remembering that colors are merely suggestions, because we love it when our readers make their own combinations, we are very proud of you.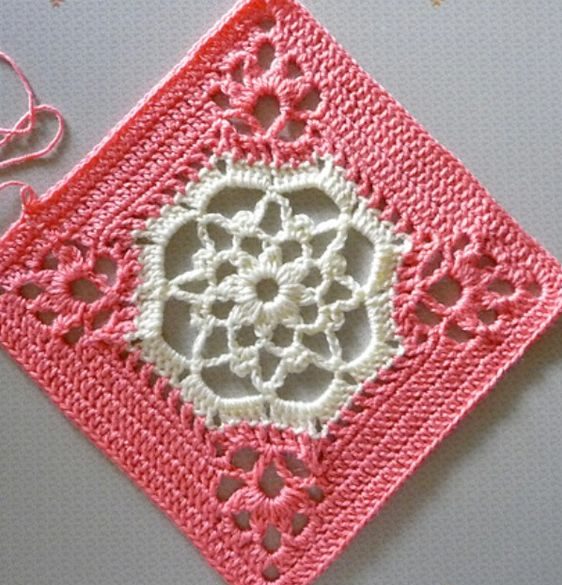 For those who are visiting the Crochet Easy Patterns blog, be very welcome, I want to say that these contents are prepared by volunteers, who like me, are passionate about crochet yarn crafts, and that all our patterns available are free and complete , soon, you will be able to feast on different crochet patterns, we have all levels, beginner, intermediate, advanced and professional, so browse our blog and see which pattern will suit you best, we love crochet.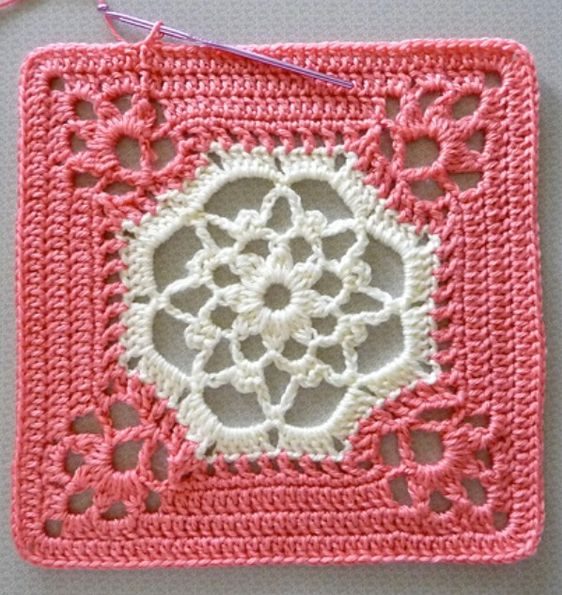 The purpose of this blog is to disseminate to as many people as possible the crochet handicraft, which, despite being a very old practice, there are still people who do not know it, and we who practice it know the numerous benefits that this hobby can have in our lives, therefore, we want other people to benefit too. So, when you can share it with your loved ones, I'm sure they'll enjoy it.
See how to do below Victorian Dream Square:
Access The Free Pattern/ Victorian Dream Square
Materials:
Worsted Weight Yarn
Approx. 2 oz. of each color
Size G hook
Stitch Guide:
Beginning Cluster: Ch 3, *YO twice, insert hook in sp indicated, YO and pull up a loop (YO and draw through 2 loops on hook) twice; repeat from * 2 times more, YO and draw through all 4 loops on hook.
Cluster: *YO twice, insert hook in sp indicated, YO and pull up loop, (YO and draw through 2 loops on hook) twice; repeat from * 3 times more, YO and draw through all 5 loops on hook.
One of the most talked about benefits of crochet is occupational physiotherapy, which helps many people, both those who have had an accident, and those who go through anxiety crises, panic syndrome, depression, in short, these disorders that we, flawed human beings, are we are subject to all the time, and crochet yarn craft therapy is very, very beneficial for us.
I myself went through anxiety crises many times, and as much as I did therapy with psychologists and psychiatrists, I also needed occupational therapy, so I looked for several, such as pilates, running, gym, music, painting, until a Beloved neighbor introduced me to crochet yarn craft, and that's when I found myself, and that's why I created this blog, so that other people can also overcome their afflictions with a super healthy hobby for free, so we have a lot affection and respect to all our readers, and we did our best to deliver high quality work related to crochet yarn crafts.
If you liked this pattern, and want to see some more suggestions, I'll leave options below:
We wish all our dear readers an excellent week, full of God's blessings in your homes, a lot of peace, happiness, love, prosperity, and especially a lot of creativity and inspiration to start another beautiful crochet yarn craft project.
Crochet is too good!