Spring Garden Hexie. Hello my beloved crocheters, how are you? I hope you're great, because today I'm bringing you a beautiful pattern of crochet yarn crafts, a very easy piece to be made, but very beautiful, and through your motivation, it will become an exclusive piece, I believe you will enjoy a lot.
The Spring Garden Hexie pattern is a classic, as it can be made through it in countless other pieces, a blanket can be made, but if you want to put it around another stitch, to finish another piece, it will also be very elegant , that's why I always say, a good craftsman, always gives the final touch to his pieces, making them even more exclusive.
This step by step is complete, with all the necessary materials, suggested colors, threads and needles, it also has clear illustrative images, everything to facilitate your performance while crochet, because we want to make sure that if you start this piece, you will be able to finish relying only on our description.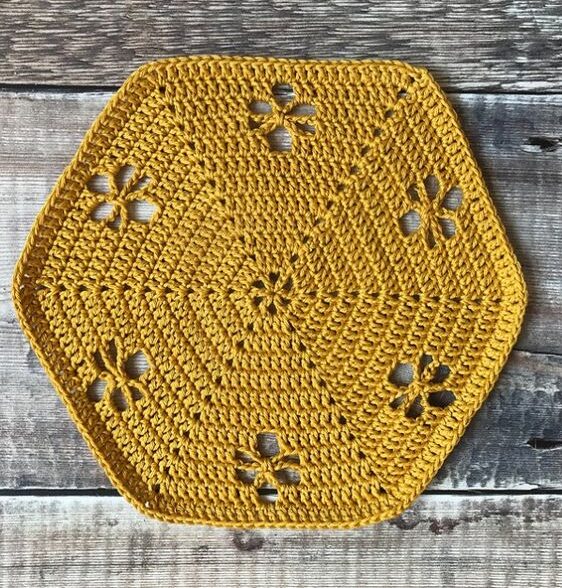 We want to let you know that you are coming to our blog today, that Crochet Easy Patterns, has only the purpose of promoting the craft of crochet yarns, to as many people as possible, because we know that the act of crochet is very good for people's mental and physical health, as all our collaborators are volunteers and have discovered the art of crochet, and that is why we make a point of sharing this experience with others.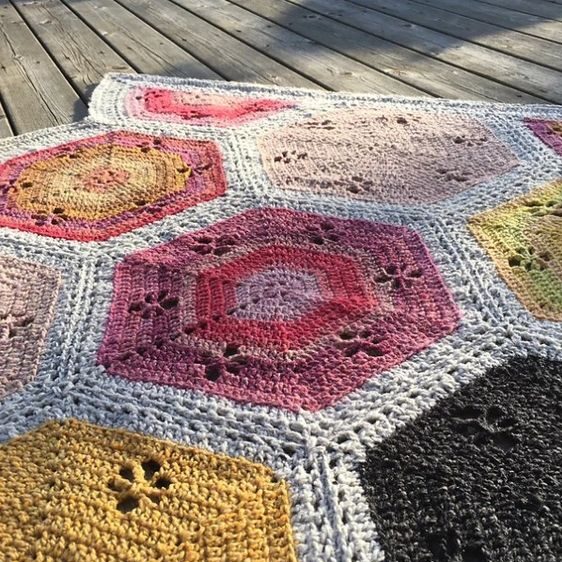 Also remembering that all our patterns are free and complete, and are available to our dear and beloved readers indefinitely, so whenever you want to request new patterns from us, we will be very happy to help in any way, as we crochet as a lifelong hobby.
There are countless benefits of crochet yarn craft, among them are: the improvement in motor coordination, and improvement of recent memory, there is even scientific research that proves that the craft helps a lot in the treatment of Alzhaimer, it is also an excellent treatment for panic syndrome, reduction of stress and anxiety, finally, wonders happen while we have fun crochet, so we want other people to have this leisure at their disposal too. That's why we made a point of sharing with whoever might be interested, wonderful patterns of crochet yarn crafts.
If you have a friend or loved one, who may be able to start crochet, talk to them about it, it is very important to have a hobby in life, it makes our days lighter, and at the same time more productive , the art of crochet goes far beyond patterns, threads and needles.
We also want to thank our faithful readers for the messages and images sent to us, with their completed projects, we are immensely grateful for everyone's interaction, as it is through this that we can measure the desires of crochet yarn craft patterns that you would like to see see here, the word that defines our team is, GRATITUDE!
Here's how to make Spring Garden Hexie:
Access The Free Pattern/ Spring Garden Hexie
Some abbreviations of the Spring Garden Hexie pattern:
ABBREVIATIONS, US CROCHET TERMS
st – stitch
ch – chain
sl st – slip stitch
sc – single crochet
hdc – half double crochet
dc – double crochet
sp – space
sk – skip
If you liked this pattern, but want to see some more patterns before starting your project, below we will leave more options:
The Crochet Easy Patterns blog wishes all our followers, who are passionate about crochet yarn craftsmanship, an excellent week, filled with immeasurable blessings in their homes, may the peace that surpasses all understanding be among you all.
Crochet is too good!