Hello my dear readers, today I come to bring a beautiful crochet curtain for you, a very classic curtain, I believe that everyone will love it, it is very easy to do. Beginner level.
This curtain of crochet yarn crafts is a true classic, we received this pattern from a reader, and as we found it very creative, we could not fail to post it here for you, it is a great gift suggestion, something that you can surprise anyone who will receive and will still be marked in the history of this loved one, after all it is a very different piece, a true work of art, so beautiful.
This step by step is very complete, you will have a lot of ease in doing it, with illustrative images, suggestion of thread, needle and color, but I believe that because it is such a specific piece, you will want to choose the color is not the same ?! But spin the hint of light colors, to leave the environment with an air of spaciousness, because the dark colors leave the space, with the appearance smaller than it really is.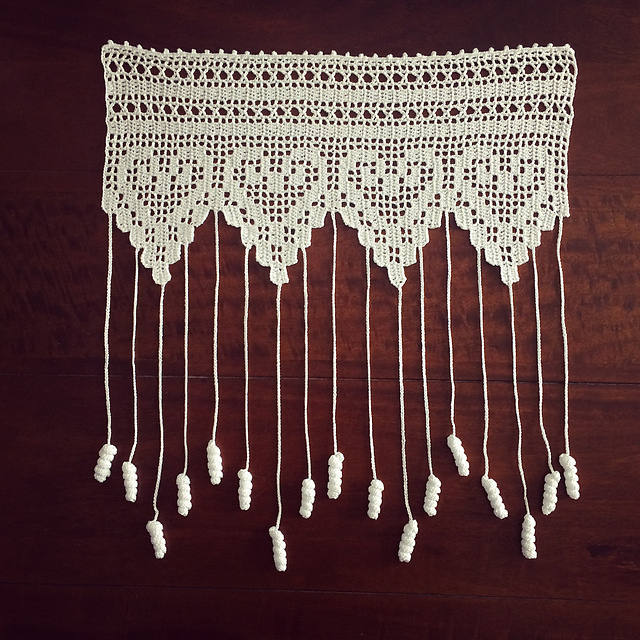 We think this curtain is very easy to make, as the stitches are repetitive and classic, so the level is very beginner, anyone can start making it, even if they have no experience in crochet yarn crafts. We want to welcome our first readers, due to the pandemic, we have received numerous messages from people who are starting to crochet, and this makes us very excited, because we want to spread this art more and more, so that other people will also benefit with the crafts of crochet yarn, and can also share in this well-being that we crochet artists live, after all we all know that crochet does not mean just another artisan in our lives, but rather, a personal development, because with each project completed, we celebrate as a victory, a step forward, an obstacle overcome, crochet is very motivating and a watershed in the lives of people who choose to walk a path with it. Especially at this moment, in which we are living, because several people are redirecting their lives, looking for new challenges, new discoveries, nothing like knowing something light and positive like our dear craftsmanship.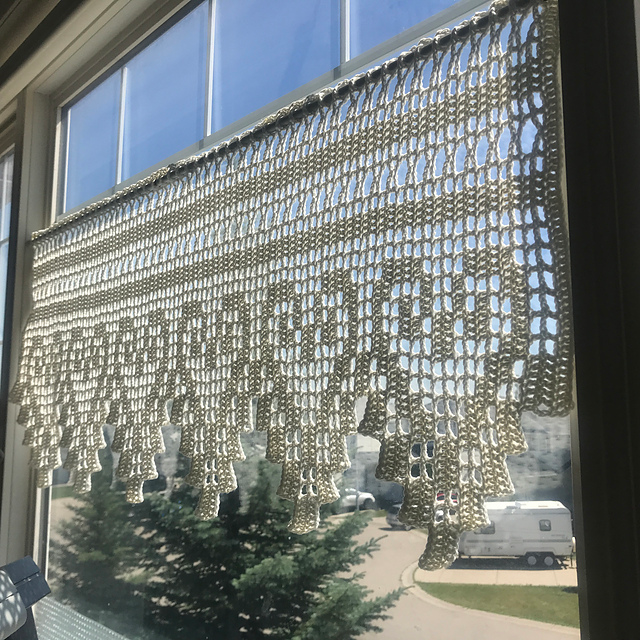 Access The Free Pattern / Lacy Heart Curtains 
We wish you all an excellent week, full of solutions, achievements, peace, prosperity and many threads, needles and crochet yarn craft projects.
Crochet is too good!
Are you enjoying? Also check out these free patterns: 
♦ Flower Power Valance Tutorial 
♦ Mitered Square Crochet Afghan Pattern