Flower Power Valance Tutorial
Good afternoon my dear followers, how are you feeling today? I hope you are doing very well, really great, because I am going to leave a very creative pattern here on the Crochet Easy Patterns blog, I believe you will have a lot of fun when embroidering it.
This flower pattern in the form of curtains is truly something very creative, I loved doing it, a great idea. I made it as a gift for my neighbor, she has been my friend for many years, and she was telling me that she needed to change her kitchen curtains, when I found this one, I was amazed, and soon I started to crochet. I gave it to her last week, she loved it, and at the same time she asked me if I had posted the pattern on the blog, so she could pass it on step by step to her friends.
So I explained to her that I still hadn't had enough time to post here on the blog, but anyway, today, thanks to God, I managed to share it with you, I believe that you will have a lot of ease to do, because the step by step is very complete, with details in the pdf, clarifying images, color suggestion, threads and needles, I particularly wanted to do exactly with the suggested pattern, as it matched my friend's kitchen, but feel free to create new color compositions, and be sure to send to me, I will be very grateful, because I love to see the work of our followers.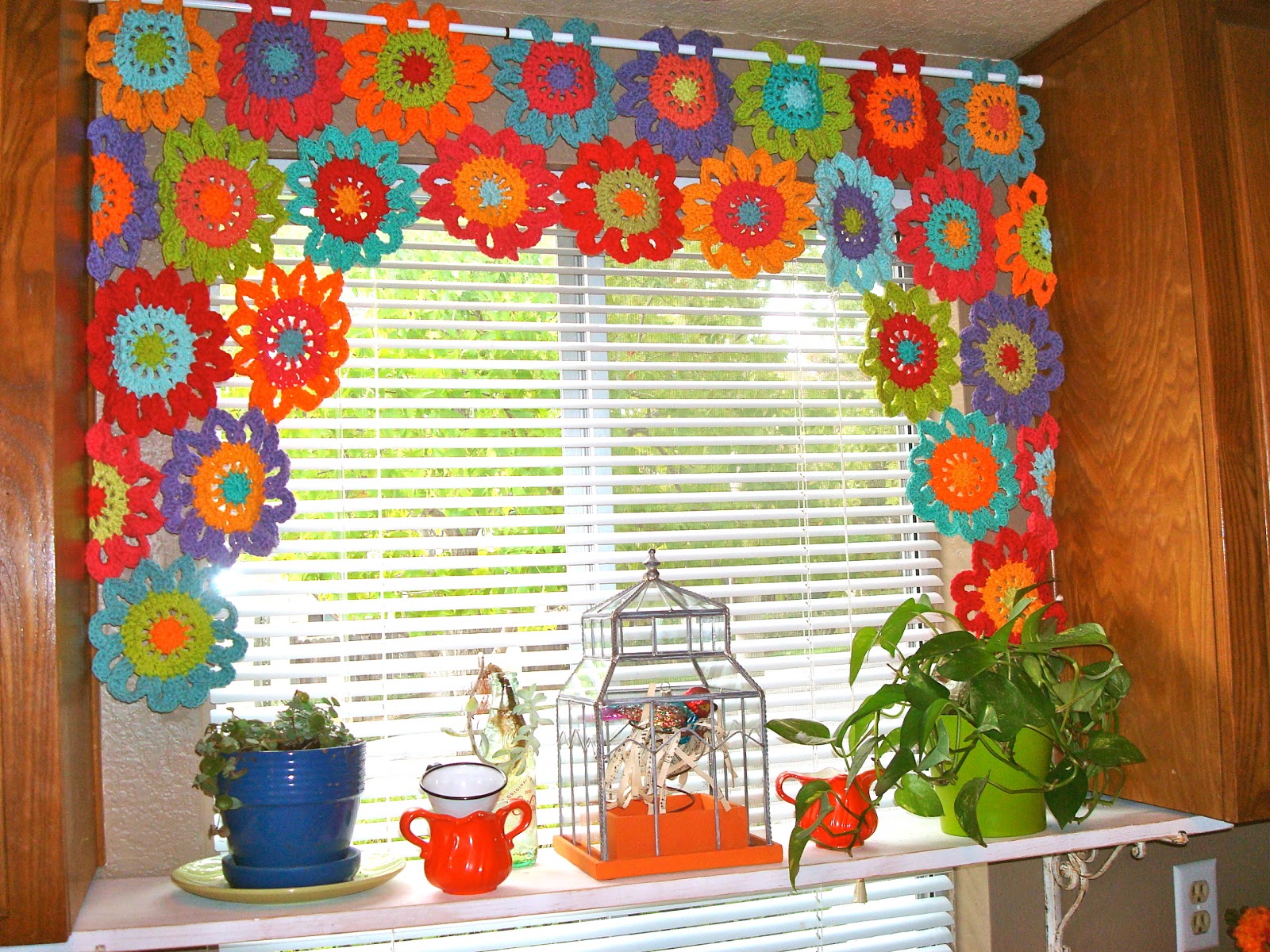 I want to thank everyone for the messages, you have been incredible with us, it is very gratifying to receive your feedback, very nice, and with that we were able to better filter the patterns that you are interested in seeing here.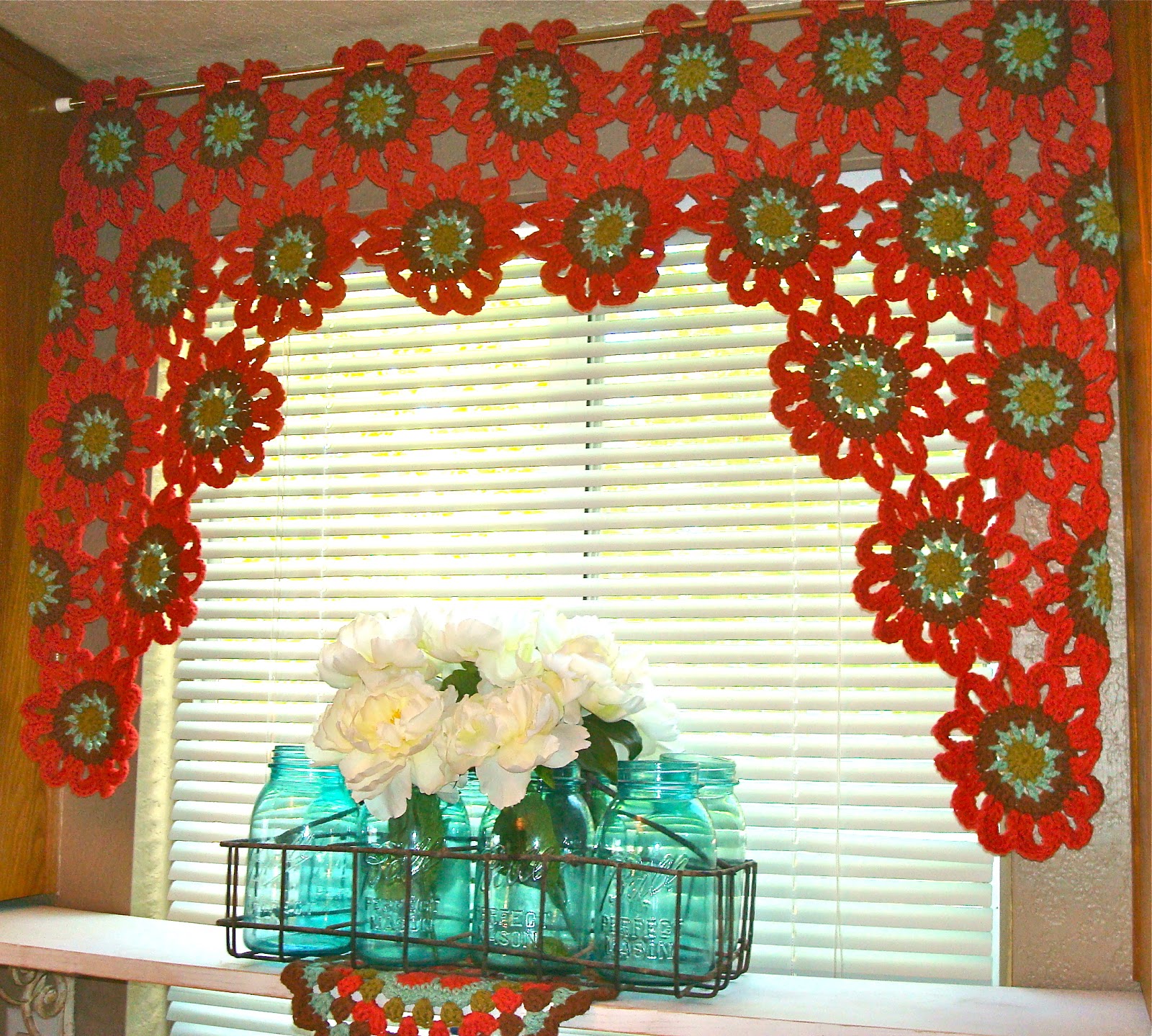 Access The Free Pattern / Flower Power Valance Tutorial
We are also spreading this among the handicraft community of crochet threads, and on social networks, this handicraft, not only as a hobby, but also as a source of extra income, we have been following the financial difficulties of several people at the moment, and nothing better than to suggest, or even give a helping hand to someone in need, and crafts in general help a lot of people, and there is still a vast crochet market to be explored, so suggest it to the people you think are convenient, it is very important that we help each other in this very adverse time.
we wish you all an excellent week, full of many achievements, peace, love, prosperity and many patterns of crochet yarn crafts.
Crochet is too good!
Are you enjoying? Also check out these free patterns: 
♦ Mitered Square Crochet Afghan Pattern