Flower Mesh Free Crochet Pattern
Good night my beloved crochet girls, how are you feeling today, I truly hope that you are great, wonderful and excited to crochet this beautiful stitch that I will share with all of you.
Today's stitch is delicate, in a hollow shape, very easy to be crocheted, it comes with a complete step-by-step, with clear images and practical description, I'm sure you will love doing it.
Today's crochet comes with a color suggestion, however, it is done according to your will, it is just a suggestion, so, dare, create new colors, mix colors, use mixed lines, in short, overflow your creativity, I usually say here, that the more we crochet, the better we are in this art, so my loves are very comfortable in daring in their new projects, a good crochetman never stays in the basics, always likes to venture into new pieces. 

With each new crochet pattern, I have been observing the evolution of this artisan trade, crochet has been growing significantly in the market, which makes us crocheters as a hobby, also benefiting, as new ideas and new patterns emerge at all times. , and for those who are professional artisans then, it is not even mentioned, the moment is now, the craft market is heated, and it is very important to invest in new crochet stitches, threads and projects.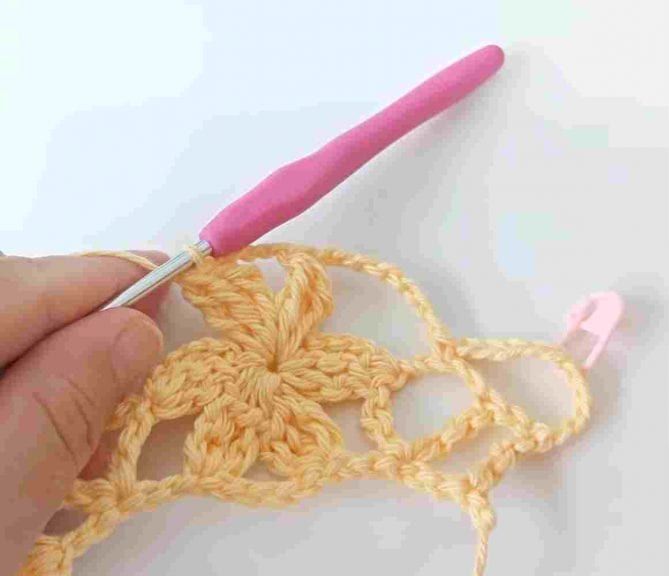 I have followed through some social networks the evolution of our darling crochet yarn crafts, the interior designers, have been looking for exclusive pieces to decorate shared environments in different work segments, so dare in your projects, you who are professional craftsman, and spread the word your work, on the internet, with friends and loved ones, in the neighborhood and in your work, if the craftsman is an extra or secular income in your life, overflow your crafts wherever you go, because who is not seen is not remembered , and a good crochet artist is always known for his daring and creativity.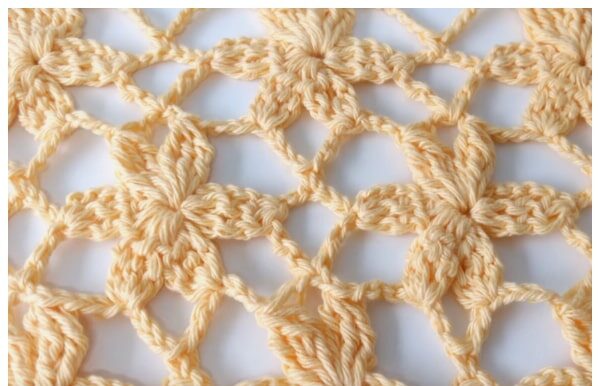 Access The Free Pattern / Flower Mesh Free Crochet Pattern
Exclusive pieces are always the recommendation of our blog to you, because anyone looking for handicrafts to buy and give someone presents something that will impact who will receive it, so the more elaborate your projects are, the more valued and sought after they will be. I want to thank all of you for the care and affection with us in your comments, because it is through them that we learn of your satisfaction with our work, this blog is made for you our dear followers, so, do not hesitate to contact us, we are here to serve them.
We want to wish everyone an excellent week, full of positive energies and especially many crochet patterns.
Are you enjoying? Also check out these free patterns: