Hello sweethearts, once again Crochet Easy Patterns will bring you a beautiful crochet pattern to expand your creativity and also to motivate you not to stop dreaming of crochet wonders.
Everyone already knows that we at Crochet Easy Patterns are lovers of a good and creative crochet, this yarn craftsman that makes us happier and more relaxed during our crochet leisure minutes every day. So, today I saw these wonderful images, of truly amazing crochet carpet works, beautiful to live in, each stitch and each color one more beautiful than the other, so I couldn't pass it up.
Crochet rugs have taken a certain space in the decorations of more sophisticated environments and even with the intention of giving more comfort to the home, nowadays we have many models, more and more diverse, however this pattern that I will show you it has a special meaning for me, because I was looking for it for a while, because I want to do it in my first goddaughter's room.
As you can imagine, I am very anxious to start crochet as soon as possible.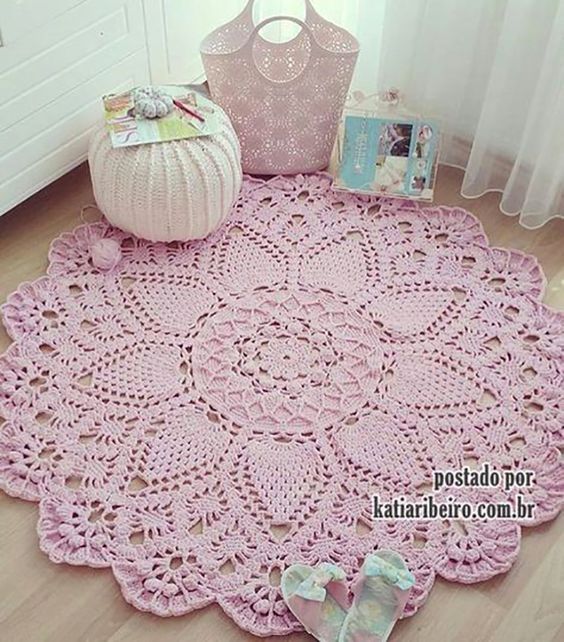 Access the Free Pattern / Crochet Doily Rug
Manual technique with centuries of tradition, crochet has French origins and is always reinventing itself in new pieces and styles.
Crochet can be used in any room of your home, but the room gains extra charm by betting on a beautiful crochet rug to complete the decor.
For those who love crochet rugs, this is a good opportunity to let creativity flow, being able to dare in colors and gradations of thread tones, use your imagination, this pattern deserves it.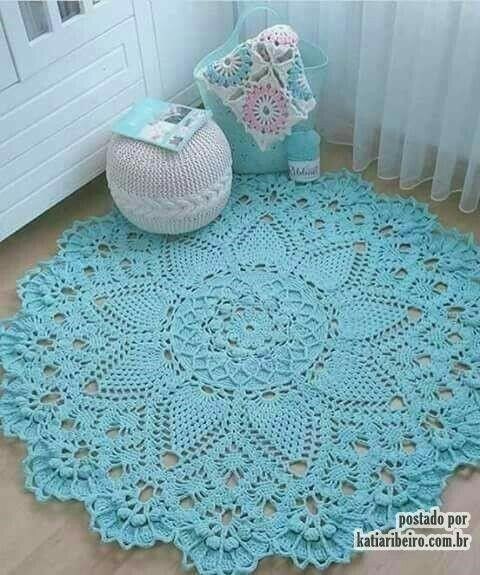 Clear one-tone options are great choices for those looking for a more classic crochet rug that doesn't weigh the space's decor. However, if you are a little more daring you can use colors in warm tones to highlight the environment, remembering that the more diverse you are, the more authentic your crochet tapestry will be, some colors can give more vividness to the room.
You can also diversify the edges giving your special touch, after all the more different your crochet rug is, the more beautiful it will be. Remember, with crochet you can create different patterns, just let go of the creativity that is in you, every crochet has a strong artistic vein, I count on you for feedbacks and shares. Chochet is too good!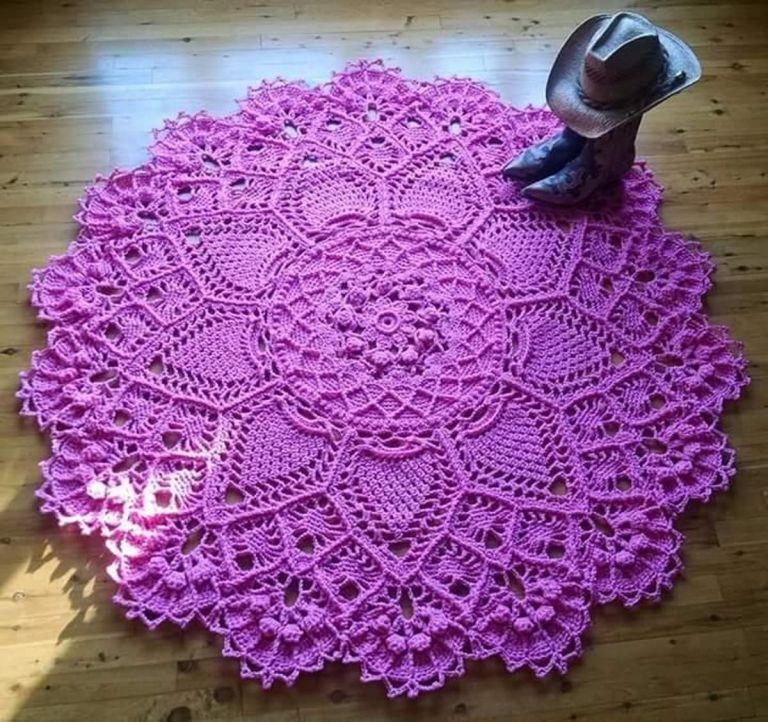 Are you enjoying? Also check out these free patterns:
⇒ Revival Granny Square Cardigan 
⇒ Compass Baby Blanket Patterns 
We wish you all an excellent week, full of creativity, many colorful and blended lines, so that you can create the most beautiful crochet crafts.
Crochet is too good!