Purifying Puritans 12 Afghan Block Pattern
Good afternoon, my beloved and dear followers, as you are feeling today, I truly hope that you are doing wonderfully well, because today I am going to leave here on the Crochet Easy Patterns blog a very diverse idea, with this idea you can make blankets, pillows or block afghans, as you prefer, so I think you will enjoy this post.
This pattern is very complete, it comes with a color suggestion, which by the way is very delicate and classic, I particularly found it incredible, it also has illustrative images, something that makes it easier for you to understand the points and number of points, it is of an intermediate level, however Upon completing the project, satisfaction is very rewarding, I believe you will like it a lot, especially for the versatility of the piece.
This piece is just a delicacy, you can crochet it for whatever you want, you can dare in the colors, it will look beautiful, because with this project it combines vibrant colors and classic colors, it will be very much up to you, as we like to motivate them to create their own pieces, I mean, dare, the more different your crochet projects are, the more you will want to crochet and if you are a professional craftsman the more your customers will look for your collection, after all, whoever seeks buy handicrafts of crochet yarn, search for exclusivity, so what makes an impact is different.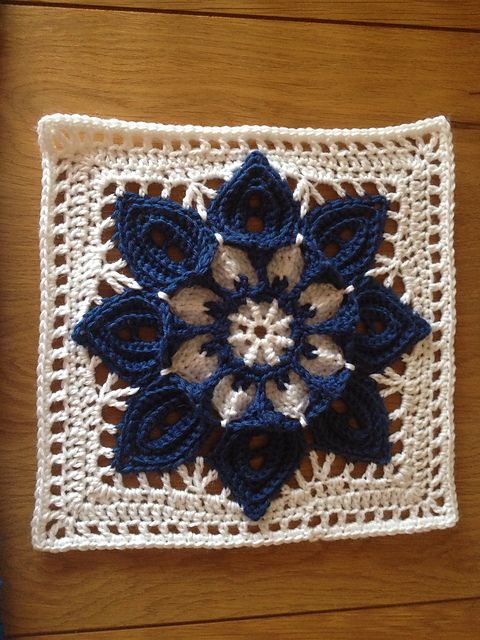 We want to thank you all for the countless messages and images that we have received from our readers, it is very gratifying to receive photos of your finished work, it is very nice to see you putting into practice what we posted here for you, just wonderful, the feeling we have is that we were part of a big family called crochet, and this for us here on the blog is immeasurable, because we like our work very much, and we are here to serve them in the best possible way, we always want and seek this interaction with our readers, because it is through you we know which patterns are most important for our crochet hooks, making you satisfied with our work and us too.
Access The Free Pattern / Purifying Puritans 12 Afghan Block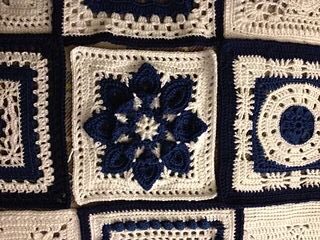 We wish you all an excellent week, filled with many patterns of crochet yarn crafts, many colored threads, many different hooks, much peace and prosperity in your homes.
Crochet is too good!
Are you enjoying? Also check out these free patterns: 
♦ Autumn Log Cabin Throw Crochet